Drought Ignites Fire Concerns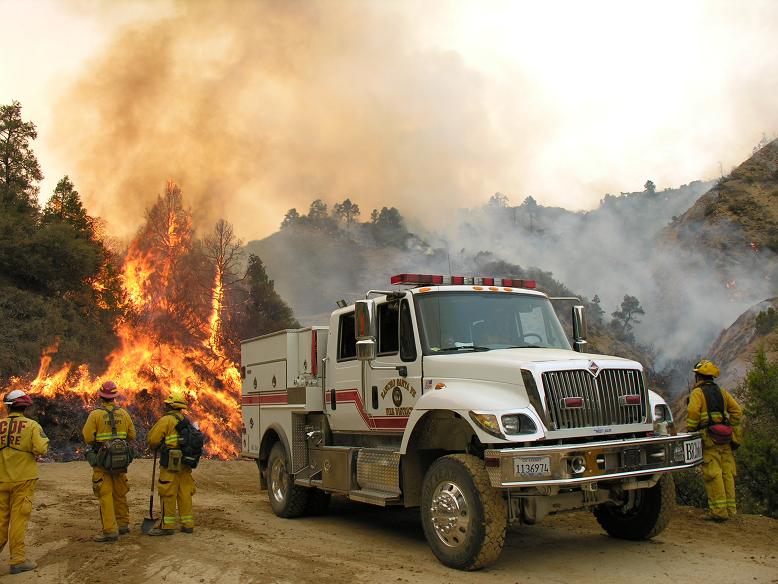 1.43 inches. That seems like a respectable amount of rainfall for a storm, right? The problem is, 1.43 inches is the actual number for the total amount for the entire season to date! That data has "Drought!" written all over it. With drought comes an increased risk of wildfire. Just this last month the southern region has seen unprecedented severe fire conditions on the Colby fire in Glendora that burned nearly 2000 acres.
It's no surprise that Southern California is hot and dry. It's why people live here. But, just about the time we get tired of seeing brown hillsides and high irrigation bills, the rainy season begins and replenishes the dry vegetation. Without that, the brush remains tinder dry and has the ability to ignite and spread rapidly. The average season rainfall for San Diego is 9.9 inches near the coast and in upwards of 40 inches in the mountains. The lowest seasonal rainfall on record for San Diego County was in 1961 with just 3.75 inches total. That year wildfire scorched 17204 acres from 6 fires but was overshadowed by the extremely destructive Bel Air Fire in LA County that destroyed 484 homes, damaged another 190, and burned 16,090 acres in just one fire. With more and more Red Flag warnings from hot, dry Santa Ana winds being initiated, the Rancho Santa Fe Fire Protection District remains on alert for a potentially busy year ahead.